Perks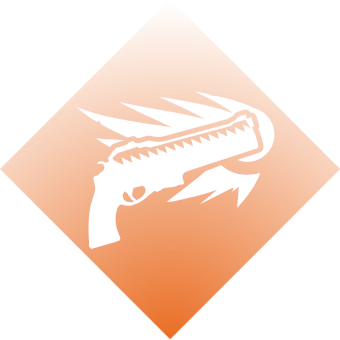 Golden Gun - Deadshot
Summon a rapid-fire flaming pistol that disintegrates targets with Solar Light. Causing Solar ignitions while your Super is active refunds a Golden Gun round. Benefits from being radiant.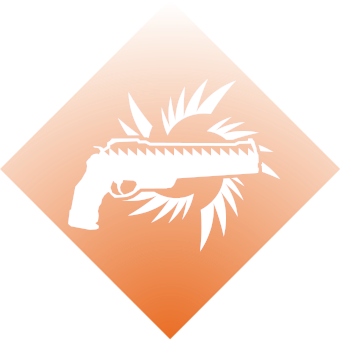 Golden Gun - Marksman
Summon a precision flaming pistol that disintegrates targets with Solar Light. Your Golden Gun deals massively increased precision damage, overpenetrates targets, and creates Orbs of Power on precision hits. Benefits from being radiant.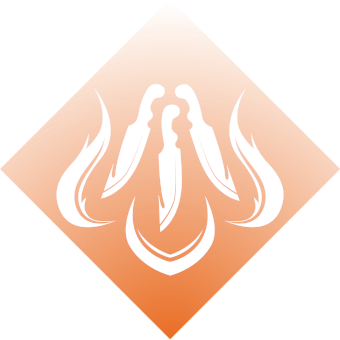 Blade Barrage
Vault into the air and unleash a volley of Solar-charged explosive knives.
Lore
Pistolero
Che razza di appostamento è mai questo? È appoggiato al mio astore, in equilibrio precario, pronto a passare all'azione al minimo segnale. I suoi scagnozzi gli guardano i fianchi, occhi bene aperti, e cercano guai. Cercano me.

Cercano di vedere nonostante la forte luce del sole, ma strizzare gli occhi non serve. Ricordo quando cercavo di restare nell'ombra. Ricordo quando mi riparavo gli occhi. Ora non li strizzo più.

Finisco la mia tazza e mi alzo, stiracchiando le mani stanche. Il sole si riflette sulla canna della sua arma e so che sarà una cosa veloce. Il gruppo si sta agitando. E dove c'è impazienza c'è imprecisione. Io non perdono l'imprecisione.

Tornare alla luce del sole è come respirare di nuovo. All'improvviso scattano tutti sull'attenti, come se non avessi passato gli ultimi venti minuti a osservarli. Quello grosso sposta le chiappe dal mio astore. È già qualcosa. Poi gonfia il petto. La sua mano si avvicina alla pistola. La mia è ben salda sulla cintura.

"Guarda chi si degna di uscire, finalmente."

Oh sì. E presto desidererai che non l'avessi fatto.